Top Commitment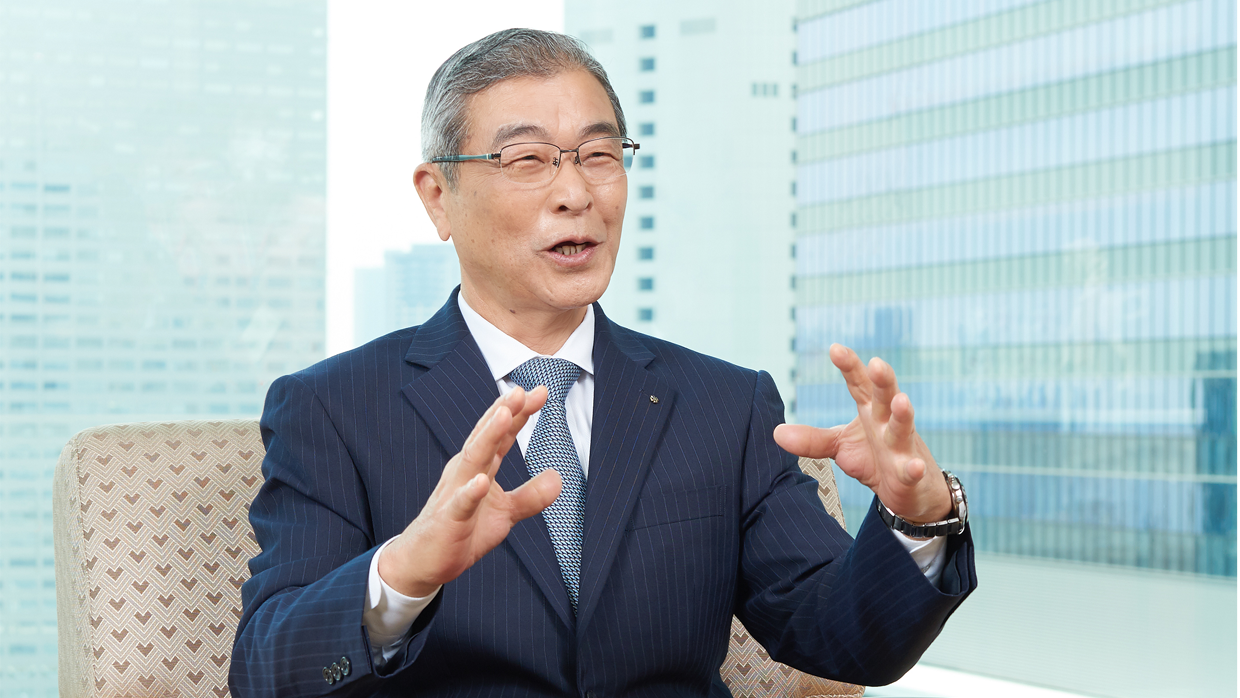 Contributing to the health of people
and the planet through our business
Hiroshi Narita
President and Representative Director
Since our very beginning, Yakult's operations have remained centered on promoting people's health. Times have changed, and so have people's ideas of what constitutes good health. Many of us today seek not only to keep physically fit but also to achieve a state of emotional and social wellbeing. The popularity of our Yakult 1000 and Y1000 drinks is due, we believe, to our efforts to address emerging health concerns like stress. Today, as in the past, our activities are driven by a sense of mission to resolve social issues.
This year marks the 60th anniversary of the Yakult Lady home delivery system, a symbol of our links with people in the community. Yakult Ladies are a core component of our business operations. Approximately 80,000 Yakult Ladies are active around the world today, connecting people with people. We will continue in the future to place high value on a system of delivery that gives personal, heart-to-heart attention to all our customers. At the same time, the sustained growth of our company rides on the health and development of our employees. They need to take ownership of their own careers—rather than leaving the matter in the company's hands—challenging themselves in their work and striving for self-improvement. I will spare no effort to make our company a more attractive place of employment, where work is satisfying and conducted in a work-friendly environment. I hope to promote good relations between the company and our employees.
Our aim, under Yakult Group Global Vision 2030, is to "evolve into a healthcare company that continues contributing to people's health around the world." The three qualitative goals of this long-term vision are "delivering good health to as many people as possible around the world," "offering customers new value that matches their needs," and "realizing a society in which people and the planet co-exist." We believe, in addition, that addressing ESG issues is essential to the continued operation of our business and is our responsibility as a member of society. We have thus identified and are addressing six material themes to enable the efficient investment of limited management resources. The three relating to the environment are climate change, plastic containers and packaging, and water, and the three concerning ties with society are innovation, value co-creation with communities, and supply chain management. Going forward, we will promote environmentally and socially friendly management to contribute to the health of both people and the planet through our business operations.
September 2023
For details, see "Top Commitment" of the Sustainability Report
Sustainability